"I didn't have all the answers, so I spent every dollar I made to be around people who did."
At age 7, I remember my parents telling me that I could take only one suitcase with me to start our new life. So, naturally, I stuffed it full of my favorite summer clothes and toys. 
Born in Wadern, Germany and raised up until that point in Sarajevo, Bosnia, it was a big adjustment to settle into a new life in Omaha, Nebraska. The contents of my suitcase didn't help with the wet and cold that came with Omaha's 31 inches of snowfall per year. 
But we were a family and we made it work.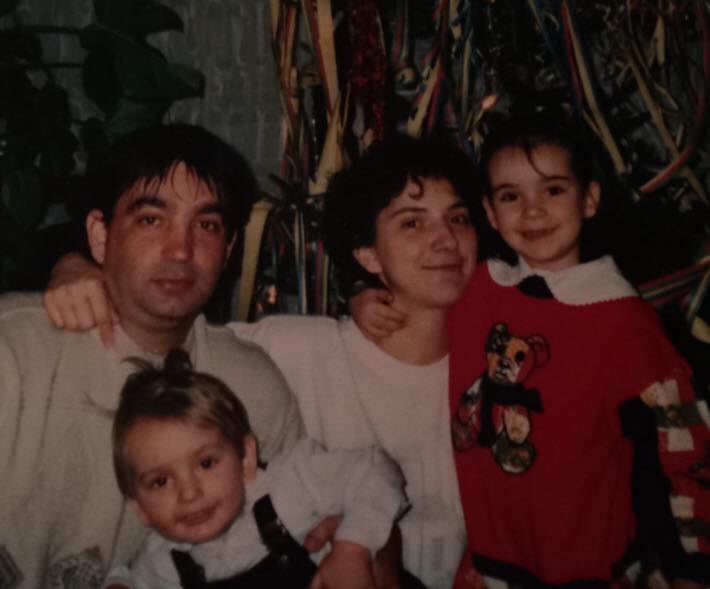 Watching my parents work multiple jobs (despite not knowing English) to provide for my sister and me was inspiring. 
By age 12, I wanted to help too, so I got a job officiating soccer games, a sport I grew up playing in Bosnia. 
I was paid $25/hour and was able to officiate one or two games a day. Not bad for a kid at that age!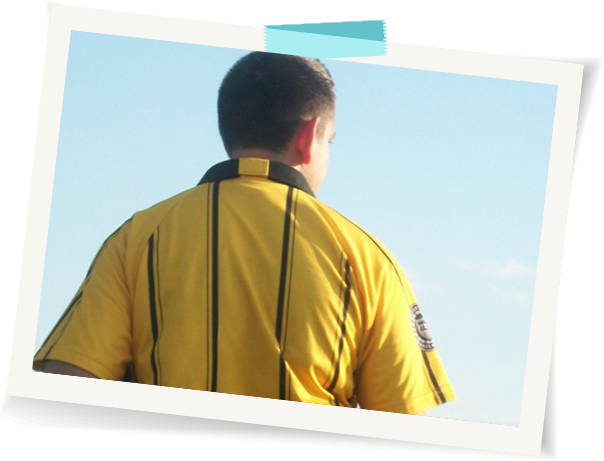 2008: A Real Education Begins
After officiating soccer games for two years, I realized that I was always working and that there had to be a better way. 
So, at age 14, I started an online shopping mall. I was signed up as an affiliate for every major retailer and listed all of the inventory on my website. A one-stop-shop for literally everything. 
But I knew nothing about generating traffic and was ready to learn. School didn't teach a thing about business, so I joined several network marketing companies to learn sales. 
I quickly realized that you must work just as hard selling other people's products as you do your own. I'd rather just sell my own.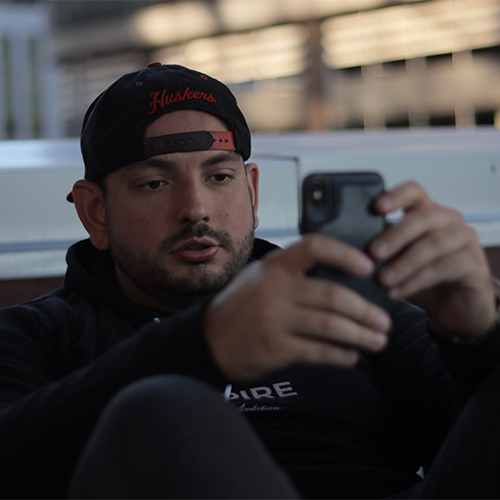 2012: Showing Up in San Diego
As soon as I was able to, I started traveling to San Diego to hang around people who were experts. Every dollar I made went to booking a flight. Once there, I stayed at a horrible hotel for $25/night. My
 room had just a bed, literally. There were shared bathrooms but they were beyond nasty. 
Despite being old, moldy, and dirty, the cheap place to crash allowed me to walk to everything I needed (including a 24 Hour Fitness about 1.5 miles away that I frequented to brush my teeth, shower, and use a clean bathroom). My San Diego plan: just keep showing up everywhere.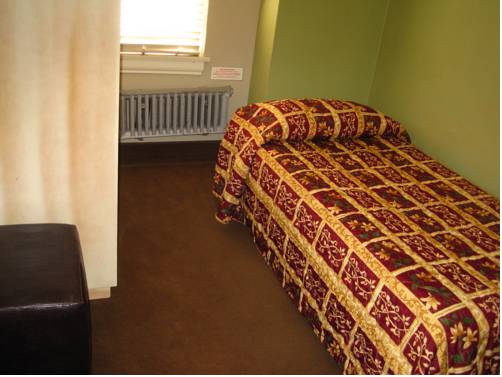 2015: 6-Figures in 10 Months
Fast-forward a couple of years of showing up, I met my first business partner and we built a company from $0 to $100k in 10 months with 90% profit margins. 
It was my first "success" online.
The networking, hard word, and learning from people more successful from me was starting to really pay off.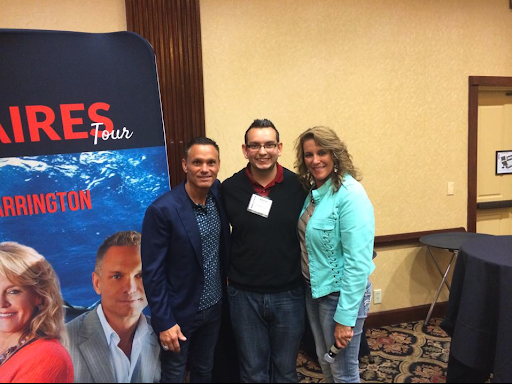 Back to San Diego for Ryan Deiss's Traffic and Conversion Summit, I was shocked to see over 5,000 people attending. Previous years had drawn only about 200.
One of the speakers was set to be Gary Vaynerchuk.
I knew I had to get Gary's attention because I wanted to work with him. But how in the world could I stand out from a crowd of over 5,000 digital marketers?
Step 1:
I woke up at 5am CST every day for weeks leading up to the event so that I could email Gary, knowing that he'd be working out (6am his time in New York) and I'd have a small change to catch his attention in-between reps.
I knew better than to automate the emails. I wrote a different email every day and sent it directly from my inbox to his. After weeks of emails…no response.
Step 2:
I bought a blue shirt with the word "Schmarvard University" on it to wear when Gary spoke. Gary had said on a recent AskGaryVee Show that "it doesn't matter if you go to "Harvard or Schmarvard, business is business."
I knew the shirt would stand out and the 'inside joke' would prove to Gary that I listened.
Step 3:
I upgraded my conference ticket from regular to VIP so that I'd have a better chance of getting a seat close to the stage.
Step 4:
The night before the event, I couldn't sleep. So I showed up to the conference center at 4am (this is PST time now, so 2am Omaha-time) and did some quick thinking.
Upon arrival, I was told to leave because the event didn't start until much later in the day. I acted frustrated and told them that I was an AV guy. Why in the world would I be there so early if I weren't there to help!? They agreed that no one is that crazy.
Step 5:
After putting my stuff down on a seat at the front and center of the stage, I waited…until 7pm when it was finally Gary's turn.
"I see you Schmarvard!" Gary yelled as he walked to the center of the stage.
Step 6:
I knew I still needed to speak with Gary, but it's nearly impossible at big events like this. Most speakers walk right off stage directly into the green room, never to be seen again.
So right after his talk — before he could turn around and leave — I ran up by the stairs to ask for a picture. I acted like my phone wasn't working right to buy time so I could ask to work for him.
He said yes!
There were 5,000 people behind me wanting to get a photo and talk to Gary, but I was one of only a few got to do it. A key in business and life is to always be first.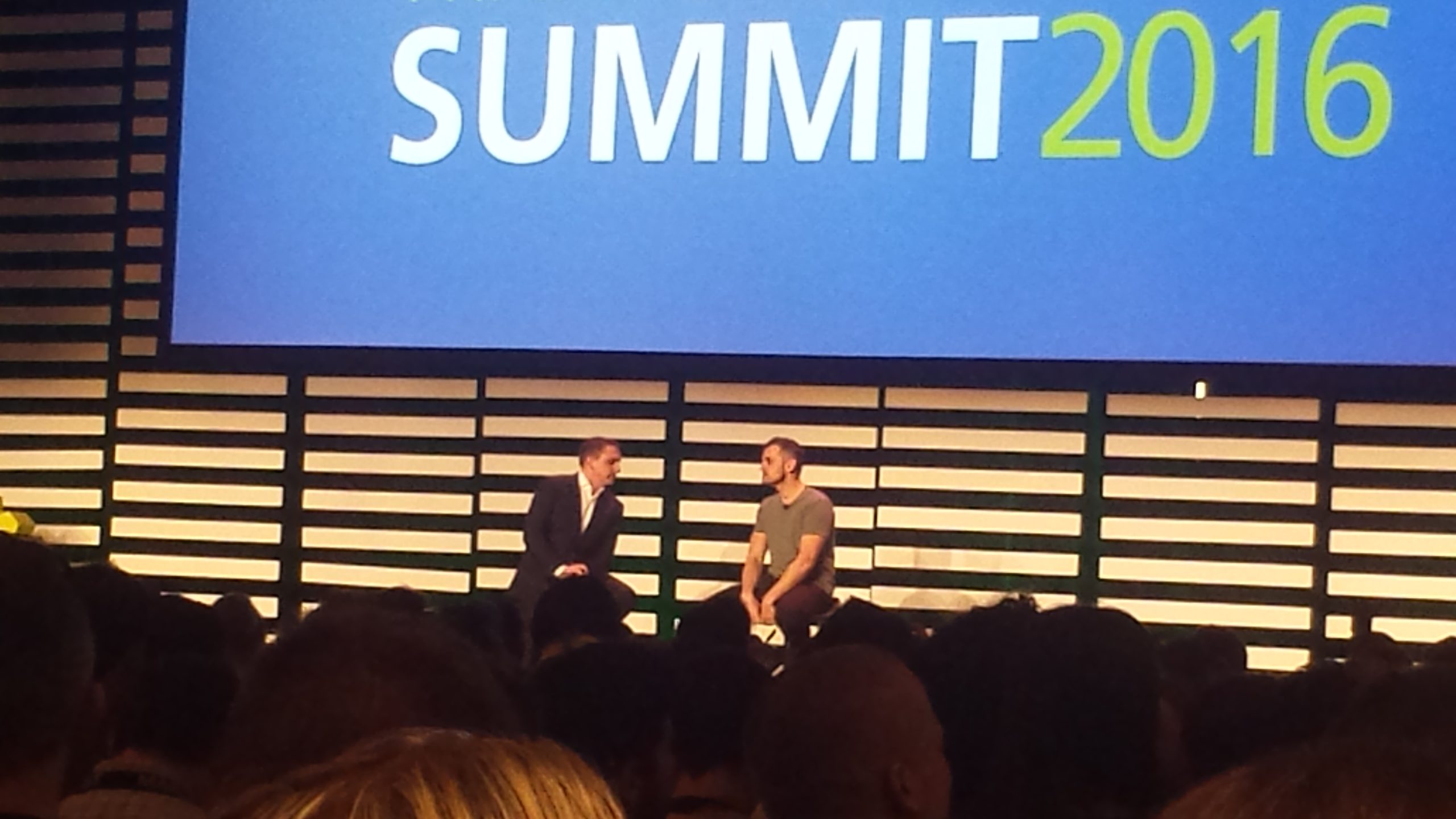 2016: Working with Gary Vee
Anyone who knows of Gary is eager to hear stories of the summer I worked with him.
What's one of my favorites?
Well, one that shows my tenacity was that I would work from 8am until midnight, daily, to learn as much as I could. These hours were voluntary — I was even kicked out a few times and told to go home and get some sleep. But I just walked around the block and came back in to get working again.
Many want to know about meeting Hulk Hogan, Wyclef Jean, Fat Joe, and many other celebrities, business leaders, athletes, and musicians. I did get to meet a lot of inspirational people, which was cool.
But I think my favorite story was when I played Gary in basketball at the annual VaynerVersary getaway. It was a MASSIVE campsite with everything you could ever want.
They had a basketball court too. This is where Gary and I threw down.
We started playing 5-on-5, and the first thing Gary said to us all was, "I'll outlast all of you here. I'll be the last one to walk off this court."
I chuckled because I never ever give up. And I silently accepted the challenge.
Little did everybody know that we would play for literally hours — 7 hours, to be exact.
Gary and I, the only two original players left standing, were both dead tired, but had to play with our poker faces.
Gary couldn't walk off first because he's the CEO and had taken a stand at the beginning of play.
I couldn't walk off because I'm the young, hungry kid with something to prove.
So what happened? About 6 hours in, I slipped on some sweat and someone scored a layup on me. (This player was fresh since others came and went, while Gary and I were the only ones who played without stopping).
Gary then started yelling, "Haris is a quitter!" This only made me want to win more, so I just kept playing.
Eventually, a Human Resources rep came over and said it was time for Gary to give his keynote. So, the game was called, and Gary had to go get washed up.
A bit later, as Gary headed toward the stage, we locked eyes and I shouted over to him, "Are you fuckin' done, Gary?"
He looked at me with a smile of approval and said, "You're crazy."
I replied, "I know."We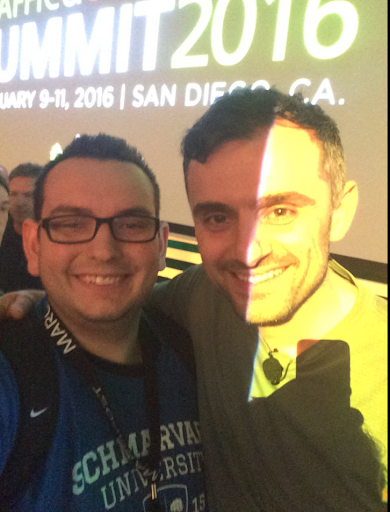 2018: $13 Million in 5 Months
After working at VaynerMedia, my mentor and good friend Justin Lofton asked me to step in as President of SyncSumo.com. 
We re-built the app and got it into over 36+ countries. 
We then started a consulting agency and helped several companies revolutionize their industries in only a couple of months. (For example, off a $250k ad spend, I got the client a return of $13M in about 5 months.)
2020-2022: $5k months to $150k months
I was the President of The Gamechangers Academy, which was a mastermind for high-level entrepreneurs. When I started, the engagement was low on socials (handful of likes, comments and shares) to thousands of likes, comments and even shares, which was all organic. This eventually got the page to reach over 2.5 Million people monthly. Started running ads to grow the brand from $3k months to consistent 6 figures months. We effectively built the brand from ground up, got it featured in Forbes and Entrepreneur Magazine with got 700+ reviews. That later lead to selling out an NFT project with a supply of 5,000.
I also ran ZenFusion.com. Which is a Facebook ad agency focused on scaling ads profitability. When Facebook themselves ran an audit of all agencies, we were shown to have gotten some of the best results over the past couple of years, generating unmatched ROAS for our clients.
 
Also have a handful of personal clients — when I feel passionate about helping someone with a big heart and impactful idea.
Now, I'm helping run CarpalAid.com, this is the only solution worldwide to the rising issue of Carpal Tunnel Syndrome. The only "solutions" right now are surgery, which is 70% effective and can cost $8,000. You could wear a brace forever, everywhere but that isn't a real solution. But who wants to wear a brace?! The founder, Joseph created a patch that you can put on your palm giving you instant relief of Carpal Tunnel Syndrome. Run Picksthatpay.com, which is becoming one of the top Sports Handicapping businesses in the market with an average win-rate of 71%.
Building an app that solves a major issue in the marketplace worldwide (more to come on this soon) and an NFT project with one of the top architecture companies in the world.
I'm still having consulting clients, but have become very selective as my time is too limited right now.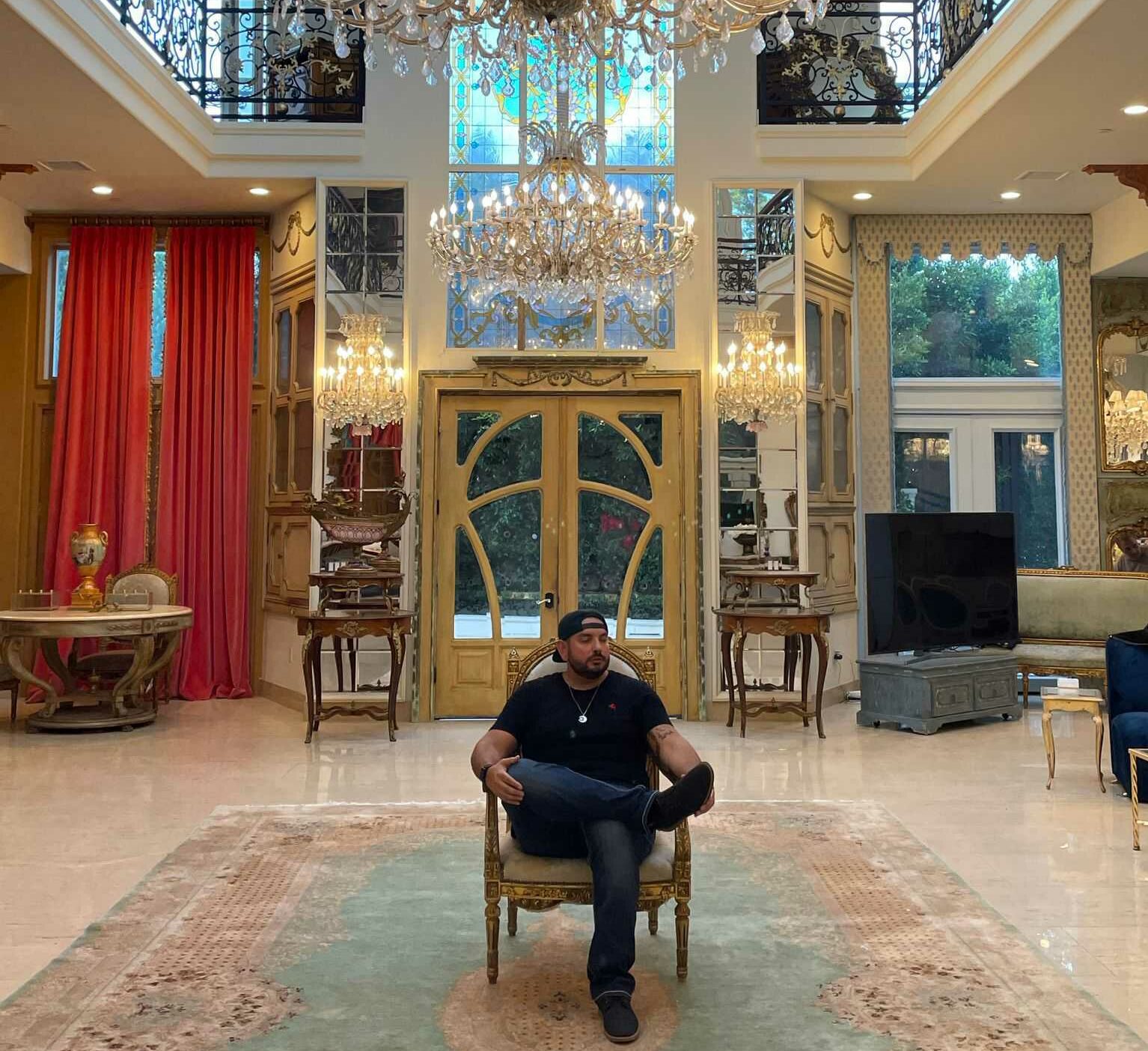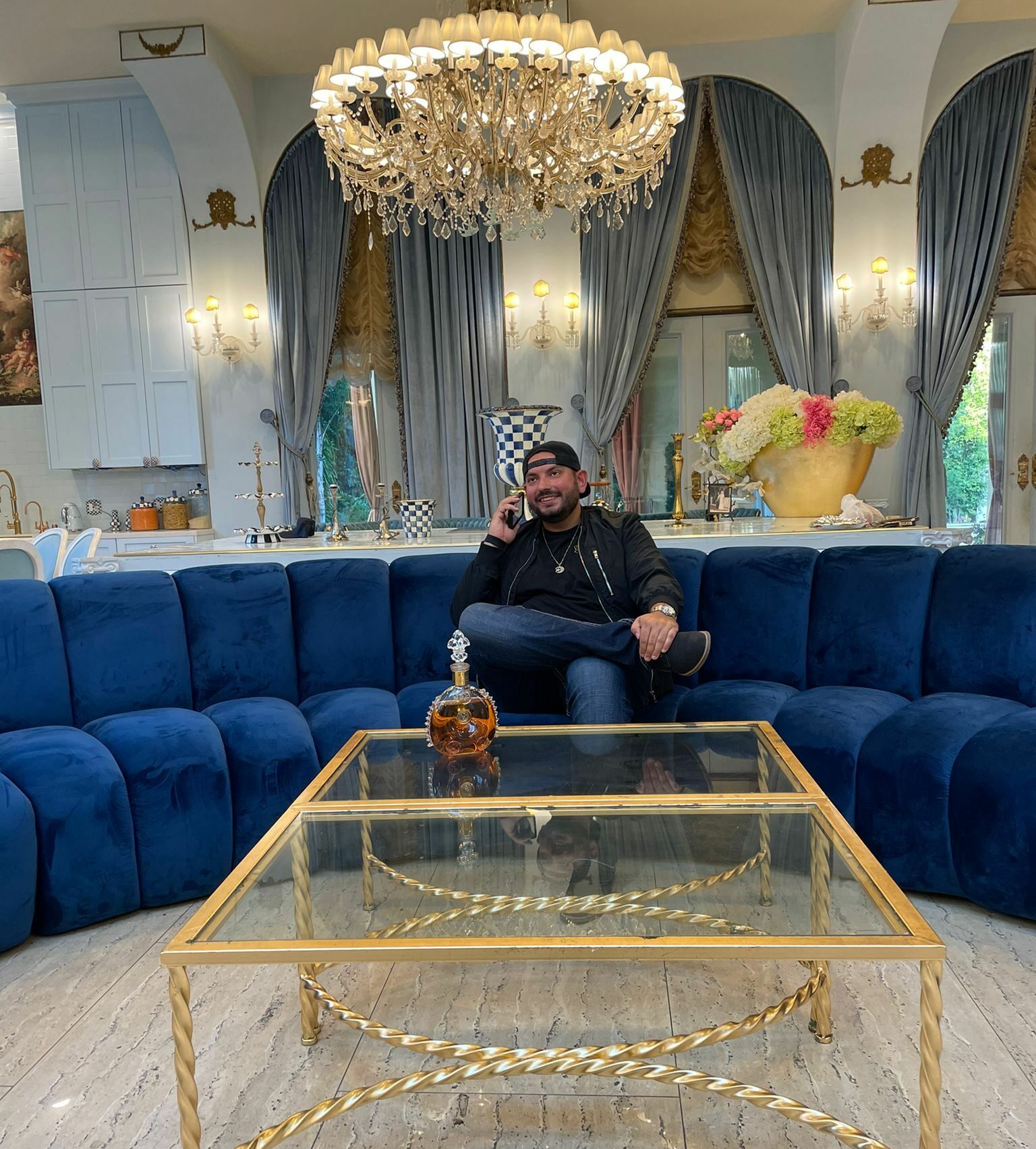 Health and My Passion for Fighting
Although I have seen my hard work pay off, I feel like I've barely scratched the surface. I want to be building businesses and making waves for many years to come.
For that reason, I realized that health is more important than anything.
My unrelenting work ethic did come with one drawback — I developed a bad habit of sitting all day, eating poorly, and not exercising regularly. I'd eat whatever was quick just so I could get back to the grind.
That led to weighing almost 300 pounds (yikes), and I knew I had to make a change.
So I signed up for a Muay-Thai fight and gave myself 12 weeks to lose 75 pounds. I hired a personal trainer who was also a nutritionist and somehow managed to achieve my goal (20 of the pounds came off just 10 hours before my fight).
If UFC fighters faint once, they must go to the hospital. I fainted 3 times and just kept going until I made weight.
I do not recommend anyone do this. But I share it to show that when I set a goal, I never quit.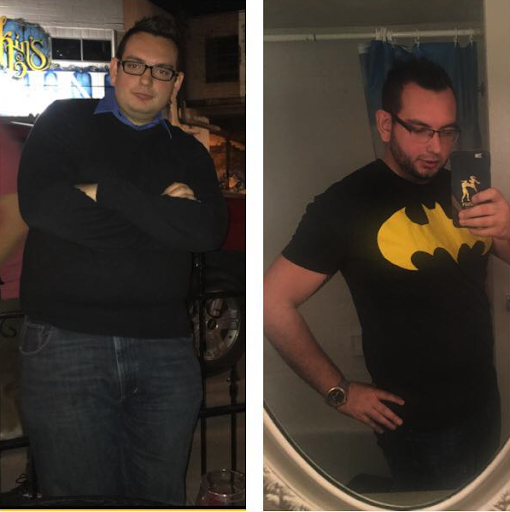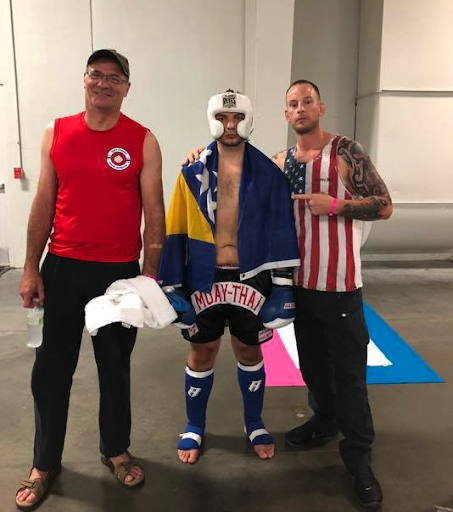 Everything I do is for my family.
I feel privileged to get to do what I love. I wake up excited each day to work with the people on my teams. And I am motivated to help more brands and businesses catapult to success.

Life is beyond beautiful.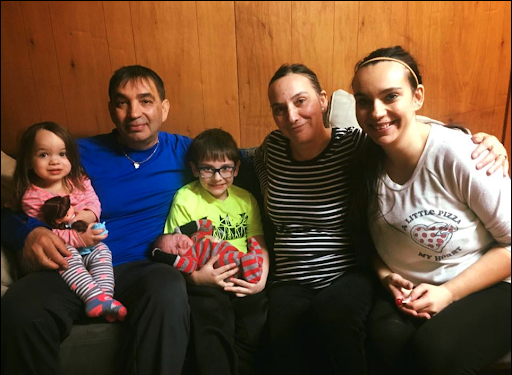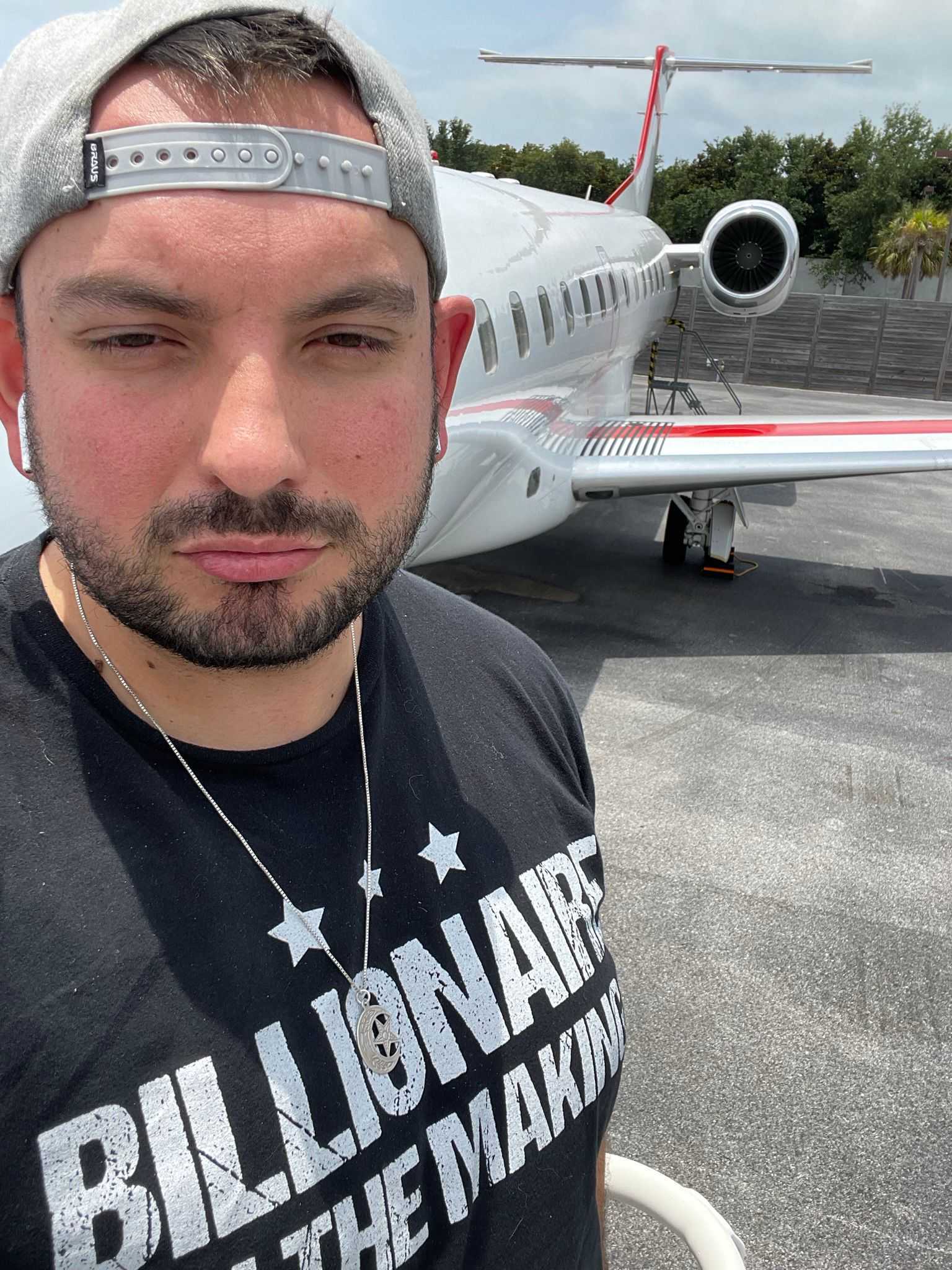 Haris is a 2X National #1 Best Selling Author, 2X National Award Winning Entrepreneur, Keynote Speaker, Digital Marketer, and occasional Muay-Thai and Jiu-Jitsu fighter.
Haris built a branding agency to 6-figures in 10 months when he was 20. Shortly after, he landed an internship with Gary Vaynerchuk in New York city where he worked on Gary's brand 24/7. 
Haris's businesses include:
Carpalaid.com – The only solution for instant relief of Carpal Tunnel Syndrome in the world.
SyncSumo — a SaaS solution used in 36+ countries
a consultancy which generated millions of dollars for clients in the first 6 months
The Gamechangers Academy – The Top Mastermind On The Planet, featured by Forbes & Entrepreneur with over than 700+ reviews
the top Facebook Ad Agency that focuses on scaling that generates millions of dollars in return for clients along with running
Best selling book world, helping personal brands and business owners grow their credibility by becoming International Best Sellers, guaranteed